Welcome to Chico Junior High School
Round Table Pizza Fundraiser
Please join Chico Junior High Student Leadership at a fundraiser in support of CJHS Student, Madeline Ballew, on Thursday, February 22, from 5:00 - 9:00 pm.
8th Grade Baby Photos!
The deadline to submit 8th-grade baby photos in the 2017-2018 yearbook is Wednesday, February 28th. The price is $25.00 for a photo accompanied by a heartwarming or humorous message of up to 50 words.
You can pay in person at Account Tech window during lunch or after school or make payment through our
Cougar Den Student Store
.
Empty Bowls
Empty Bowls - A fundraiser for the Torres Shelter, will be held on Thursday, March 1st at Chico Senior High.
Thank you to our CJHS PTSA!
Wondering what PTSA does for our school site? Wonder no more! Check out the below funds granted from PTSA to various departments on campus. Our PTSA is active, involved and effective at CJHS!
We truly have the Best PTSA group of parents! Thank you all for supporting our students and staff. On behalf of our awesome Chico Junior PTSA, the following grants were awarded:
Sonya Huss $567.43 (Drama - for costumes, props, etc)
7th Grade English $737.58 (The Giver Books)
Todd Filpula $300.00 (2 keyboards)
Sue Kamrar $70.00 (fabric) and 30 calculators - $514.48
Sonya Huss $718.55 (drama sound system)
Jorge Salas/Math Dept. $485.46 (card game for math dept.)
Zugey Mane $150.00 (Student Supplies)
Cougars Making a Difference ASB Fundraiser!
Our 'Cougars Making a Difference ASB Fundraiser' is still on-going! Students were busy addressing letters to be sent far and wide to friends, family, requesting donations. Thanks to Andy Wahl and his Leadership students, they're all mailed away!
Recipients can respond with a check made out to 'CJHS - ASB' or click on the below donation button and use your credit card. If you donate using your credit card, use '12345' for the student ID. Thank you!
Thank you to all who support our students!
Podcast! Speech Pathologist - Ritesh Kanji!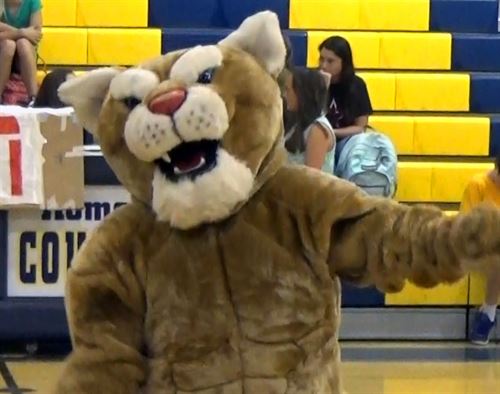 Check out the thirteenth episode in our CJHS PODCAST series, 'Getting to Know the Staff!' Click on the link below and listen in on the conversation with one of our excellent Speech Pathologist, Ritesh Kanji!