THANK YOU to CJHS PTSA!
Thank you to our amazing PTSA team for supporting our teachers and students! Our amazing CJHS PTSA was able to fund/co-fund the following items. We appreciate everything that you do for our Cougar Family!!!
1. Art Dept. - $735 for pastels and sidewalk chalk.
2. Math Dept. - $171 for 18 new decks of Fuego
3. PE Dept. - $862 for scooter boards
4. Science Dept. - $435 for 2 electronic balances
5. STEM - $1278 for storage system
6. Drama - $645 for rights to Hairspray Jr.
The following requests will be Co-funded:
1. Math Dept - $536 for games for intervention and problem solving skills
2. History (6th grade) - $250 for books
3. Counseling - $300 for room dividers and floor stickers
4. Music - $800 for 2 new drums and carriers
CONGRATULATIONS to our Honor Roll Recipients!
Congratulations to our 6th, 7th and 8th graders who earned the Honor Roll status from their fall grades. We had 390 students earn a 3.5 GPA or higher…WOOOHOOO!!
We would like to celebrate you by having a special gathering! 6th graders will be invited to watch a fun movie in room 505 on Tuesday, February 12th!! Half the group will be going in the morning and half in the afternoon. You will get a ticket with your name and the show time on Monday. Hold on to your ticket and bring it Tuesday!!!
7th grader Honor Roll students will be invited on Thursday, February 14th. There will be a morning an afternoon showing. 8th grader Honor Roll students will be going Thursday, Feb 21st, after the high school tours. Treats will be served!
We are so proud of your hard work!!! GO COUGARS!!
8th Grade Baby Photos DUE!
Dear Cougar Family,
If you want your 8th grader's baby photos printed in the yearbook for this school year, the price is
$25.00
and the deadline is
February 27th
! You will need to submit a quality photo (in JPEG format) to be accompanied by a message of 50 words or fewer to Dawn Davis at
DDavis@chicousd.org
.
You have two ways of submitting your payment! You or your student can stop by the Cougar Den store, located in the main hallway. The Cougar Den store is open during lunch and after school. You can also make your payment on-line using a credit card at our
Cougar Den store
!
This is an important, not to be missed deadline. There will be no refunds or exceptions. We all look forward to enjoying the cute baby photos!
Thank you,
Your CJHS Yearbook Staff
CHICO SCIENCE FAIR 2019
The CHICO SCIENCE FAIR will be held February 25 - February 28, 2019 at the Chico Masonic Family Center, located at 1110 W. East Ave. Please note, due to the Camp Fire shelter extension at the Silver Dollar Fairgrounds, the Science Fair has moved to the Masonic Family Center for this year. Any documentation which states the location of the fair is at the Silver Dollar Fairgrounds is incorrect.
Now is the time to be thinking about a science question that you would love to explore! Last year, over 650 curious Chico students investigated some part of our world and entered their projects in this local fair. Design your project and plan to exhibit it, or come and see the Science Fair as a visitor.
To read about the history of the Science Fair, browse project ideas or display suggestions and even laugh at HYSTERICALLY funny Science jokes, check out this page of our website:
Science Fair
CJHS School Site Council Meetings
The School Site Council is a group of teachers, parents, and school staff members who work as a team with our school administration to develop, review, and evaluate school improvement programs and school budgets.
Be part of making the decisions at Chico Junior! All are welcome at School Site Council meetings. They are held the first Wednesday of each month at 3:30 pm in room 407.
We hope to see you all there!
Aeries Communication
A new communication system is coming to Chico Junior High this month. We are excited because our school was chosen as a first adopter! This new system will allow parents to receive messages via a method of their choice: text, email or phone calls. We're looking forward to joining the digital age! Look for more information coming soon! Click the link to read additional information sent to parents.
Getting to Know the Staff PODCASTS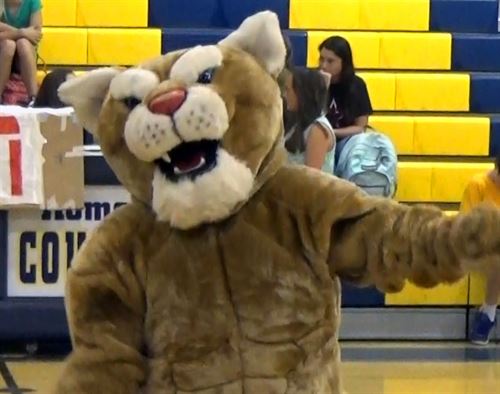 Click the link to hear the inside scoop from CJHS Principal, Mr. Caldera about the CIA. Or how CJHS Attendance Clerk, Ms. LaCroix loves to travel and attend concerts. All this and MORE available for your listening pleasure in the 21 podcasts in our CJHS 2017 PODCAST series:
Chromebook 1:1 Information
Parents, click here to sign up for your new Securly account: Securly Parent Portal
Parents, click here to sign in to your existing Securly account:
Securly Login
Click here for help with Securly: Securly's help.
For more information about your student's Chromebook, check out the CUSD help documents: