Welcome to Chico Junior High School
Chromebook 1:1 Rollout - update
Chromebook 1:1 Rollout
All 8th Grade Chico Junior High School students are getting District issued Chromebooks for 24 hours / 7 days a week access.
As the program continues and expands, the District will return to Chico Junior and distribute Chromebooks to the remaining students.
Cougars Making a Difference ASB Fundraiser!
Our 'Cougars Making a Difference ASB Fundraiser' is still on-going! Students were busy addressing letters to be sent far and wide to friends, family, requesting donations. Thanks to Andy Wahl and his Leadership students, they're all mailed away!
Recipients can respond with a check made out to 'CJHS - ASB' or click on the below donation button and use your credit card. If you donate using your credit card, use '12345' for the student ID. Thank you!
Thank you to all who support our students!
Podcast! CJHS Science Teacher - Mary Anne Pella-Donnelly!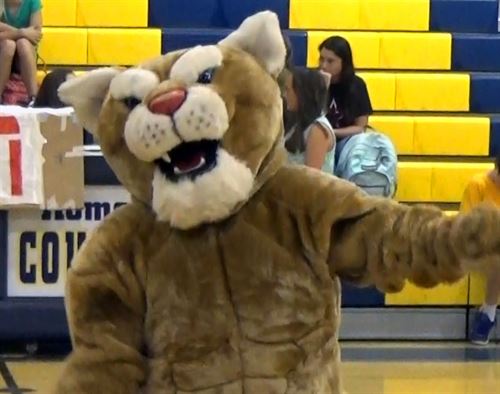 Check out the twelfth and last episode for 2017 in our CJHS PODCAST series, 'Getting to Know the Staff!' Click on the link below and listen in on the conversation with one of our excellent Science teachers, Mary Anne Pella-Donnelly!! Hear about her experiences with NOAA Research expeditions and running the Boston Marathon!