Welcome to Chico Junior High School
SBAC Testing Schedule
April 16th - 20th: SBAC English Testing
April 23rd - 27th: SBAC English Make-ups
April 30 - May 4: SBAC Science Testing/Make-ups
May 7 - May 11: SBAC Math Testing
May 14 - May 18: SBAC Math Make-ups
It is very important that all students attend school and arrive on time during both testing and make-up weeks, if time was missed during testing. Please make an effort to schedule any appointments outside of this testing time frame so it won't be necessary for the student to miss class to make up the testing time. Additionally, please ensure your student gets a full nights sleep the night prior to their testing day and a good breakfast the morning of. Thank you very much for your cooperation!
BLAST 2018-2019 Applications
Please click on the below link for information on BLAST applications for next school year. Thank you.
Cougars Making a Difference ASB Fundraiser!
Our 'Cougars Making a Difference ASB Fundraiser' is still on-going! Students were busy addressing letters to be sent far and wide to friends, family, requesting donations. Thanks to Andy Wahl and his Leadership students, they're all mailed away!
Recipients can respond with a check made out to 'CJHS - ASB' or click on the below donation button and use your credit card. If you donate using your credit card, use '12345' for the student ID. Thank you!
Thank you to all who support our students!
Podcast! STEM Teacher - Alex Erwin!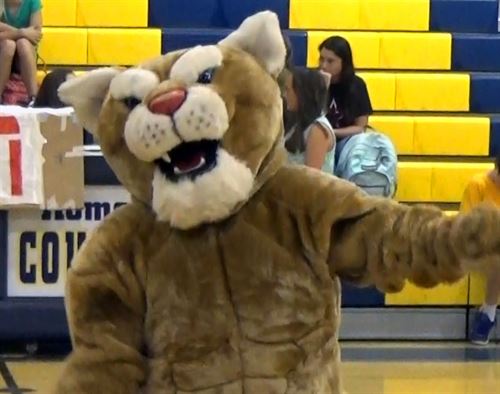 Check out the Seventeenth episode in our CJHS PODCAST series, 'Getting to Know the Staff!' Click on the link below and listen in on the conversation with 7th grader, Adon Newberry and our excellent STEM teacher, Alex Erwin!