Welcome to Chico Junior High School
Spring Camp is Around the Corner!
All Chico Junior students are welcome to attend Chico Junior High Spring Camp during the week of March 19 - 23rd, from 8:00 am - 12:30 pm. A variety of field trips and enrichment activities are planned, including soccer, corn hole, movies, computers, and the game room. Lunch will be served from 12:00 am - 12:30 pm for regular school prices to all students attending. Camp will be supervised by Mr. Salas, Mr. Erwin, Ms. Quok and Ms. Soto.
Applications are available in our main office or you may download from the below link, which includes both English and Spanish applications. All completed applications must be returned to the office or Ms. Quok before March 13th.
Incoming 6th Grade Visitation Day
If you have an incoming 6th grader for the next school year, 2018-2019, incoming 6th Grade Visitation Day for students to visit their future junior high campus is scheduled for April 9th, from 9:15 - 12:30 pm. Incoming 6th Grade Parent Orientation Night for Chico Junior families, will be held on April 5th at 6:30 pm in the Chico Junior gym. Please check your mailboxes for a hard copy of the below information!
Cougars Making a Difference ASB Fundraiser!
Our 'Cougars Making a Difference ASB Fundraiser' is still on-going! Students were busy addressing letters to be sent far and wide to friends, family, requesting donations. Thanks to Andy Wahl and his Leadership students, they're all mailed away!
Recipients can respond with a check made out to 'CJHS - ASB' or click on the below donation button and use your credit card. If you donate using your credit card, use '12345' for the student ID. Thank you!
Thank you to all who support our students!
Podcast! Science Teacher - Tony Chinchay!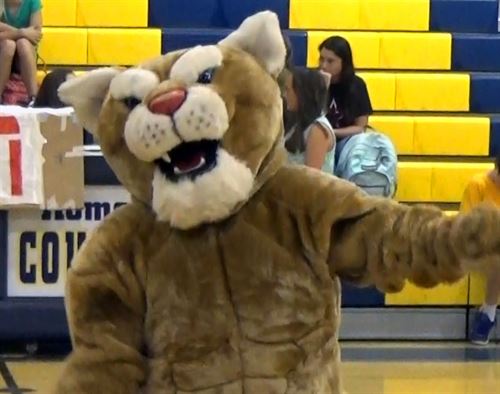 Check out the fifteenth episode in our CJHS PODCAST series, 'Getting to Know the Staff!' Click on the link below and listen in on the conversation with 6th grader, Sabrina Agnew and one of our excellent Science teachers, Tony Chinchay!