Welcome to Chico Junior High School
13th Annual PTSA Tri-Tip Dinner Fundraiser!
Please join us for our 13th Annual PTSA Tri-Tip Dinner Fundraiser, on Thursday, November 8th. Dine in or cruise along in the drive-thru! As in the past 12 years of this annual fundraiser, 100% of all proceeds will go back to the classrooms to benefit students of Chico Junior. Teachers will have tickets available to purchase on Tuesday, October 9th. You can purchase pre-sale tickets via the PayPal link below. Be sure you select the correct number of tickets needed via the drop down option, under the arrow to the right of the link.
Don't miss the photos from last year's tri-tip dinner!
Click the below link if you are interested in volunteering to help during the
PTSA Tri-Tip Dinner.
CJHS School Site Council Meetings
The School Site Council is a group of teachers, parents, and school staff members who work as a team with our school administration to develop, review, and evaluate school improvement programs and school budgets.
Be part of making the decisions at Chico Junior! All are welcome at School Site Council meetings. They are held the first Wednesday of each month (no meeting in January, 2019) at 3:30 pm in room 101, located in our new science building, which is the building on campus nearest the corner of Oleander and Memorial. We hope to see you all there!
We Need Your Photos!
Are you taking great photos of students and campus activities??? It's EASY to share them with the Yearbook staff! Follow the below instructions and your photos might be published in the yearbook!
Go to: www.HJeSHARE.com
School Code: cjhscougars
After accessing the above site, locate the photo you want to upload.

To upload more than one photo at a time, Ctrl-click on each filename. You can upload 10 files at a time.

Once photos are uploaded, click on each filename to enter information about each image. This will assure the information in the yearbook is correct, if the photos are used.

Click 'Submit Image Information' when you are done.
NOTE: Not all submitted photos are able to be used in the yearbook. But yours definitely won't be, if you don't submit them, so go for it!
Getting to Know the Staff PODCASTS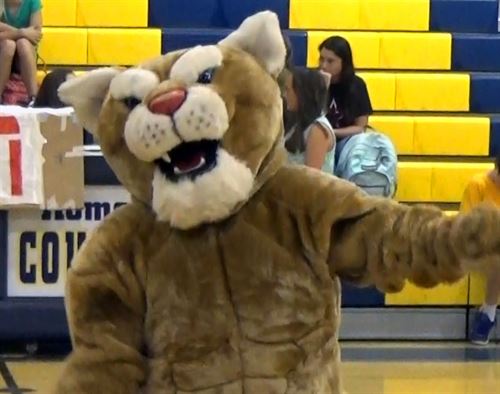 Check out the 21 podcasts in our CJHS 2017 PODCAST series, 'Getting to Know the Staff!'
Chromebook 1:1 Information
Parents, click here to sign up for your new Securly account: Securly Parent Portal
Parents, click here to sign in to your existing Securly account:
Securly Login
Click here for help with Securly: Securly's help.
For more information about your student's Chromebook, check out the CUSD help documents: