Welcome to Chico Junior High School
Cougars Making a Difference!
This year, we are trying something different as our major fundraiser. We are asking students to send a donation request letter to those whom they believe would be happy to donate to our student body.
Donations which are brought in are planned for school activities such as enhancing the school dances and rallies, and supporting some of our school clubs and special events such as reward breakfasts and lunches for the students. Funds will also go toward special school improvements which benefit all students. In past years, our fundraiser profits have enabled us to purchase a new scoreboard in the gym, school murals throughout the campus, a new outdoor informational marquee and benches for our students, just to name a few.

The turn-in dates for our Cougars Making a Difference ASB Fundraiser has been extended!
Bring in at least 10 letters on Letter Turn in Day and you will receive a CJHS t-shirt!
Wednesday, October 18th, during lunch at room 501.
Friday, October 20th, during lunch in room 501.
Additionally, you can click the below link and make your donation using your credit or debit card.
You can turn in your letters any time after the above dates, but will not be eligible for any classroom incentives so get them turned in this week!

Pedro Caldera
Principal
Chico Junior High School
Click the below 'donate' button to use your credit card to be part of our Cougars Making a Difference fundraiser! NOTE: If you don't know the student ID number, please use '12345'.
Don't miss the video from our Cougars Making a Difference ASB Fundraiser Kick-Off Rally! There were a few pies tossed!
CJHS PTSA 12th Annual Tri-Tip Dinner Fundraiser is COMING!
Our awesome CJHS PTSA is busy planning our CJHS 12th Annual Tri-Tip Dinner Fundraiser on Thursday, November 16th from 5:00pm to 7:00pm, in the CJHS MPR. 100% of the proceeds go directly back into the classroom, by funding teacher grants. Volunteers are needed to assist during the event and to donate various food and non-perishable items. If you would like to volunteer, please click the below link and sign up! Also, don't miss the below CJHS PTSA video with further information on the Tri-Tip Dinner!
We Need Your Photos!
Are you taking great photos of students and campus activities??? It's EASY to share them with the Yearbook staff! Follow the below instructions and your photos might be published in the yearbook!
Go to: www.HJeSHARE.com
School Code: cjhscougars
After accessing the above site, locate the photo you want to upload.

To upload more than one photo at a time, Ctrl-click on each filename. You can upload 10 files at a time.

Once photos are uploaded, click on each filename to enter information about each image. This will assure the information in the yearbook is correct, if the photos are used.

Click 'Submit Image Information' when you are done.
NOTE: Not all submitted photos are able to be used in the yearbook. But yours definitely won't be, if you don't submit them, so go for it!
CJHS Podcast! CJHS Assistant Principal, Jessica Capen!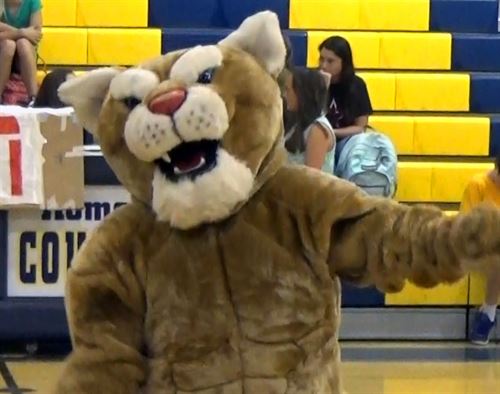 Check out the fifth episode in our CJHS PODCAST series, 'Getting to Know the Staff!' Click on the link below and listen in on the conversation with our CJHS Assistant Principal, Jessica Capen!! Remember to subscribe, so you don't miss our next podcast! Our next podcast features CJHS Attendance Manager, Ashley LaCroix!