Home

Have you heard from us? If not please read below....
To receive communications from Chico Jr please do the following:
Open communications through the Aeries Parent Portal. Create a Parent Square account. THIS IS THE ONLY WAY CHICO JR COMMUNICATES WITH PARENTS, REGARDING GRADES, ATTENDANCE, NOTICES. (Basically EVERYTHING.)
Once/if the account is opened if you're still not receiving posts from us please do the following:
Log into Parent Square, from Aeries communications. Go to my account (on the right of the main screen use the pulldown menu.) Confirm everything. - Hit every green box you see.
Go to the top of the dashboard of your Aeries Parent Portal to make sure you are on the correct student and correct school. If not, use the pull down menu to change.
Go to your notifications setting in Parent Square, from Aeries communication. Go to my account, Change texts and emails to instant.
After attempting all the previous steps, if you are still having problems getting our notifications, please call 891-3050. We will do our best to assist you.
Thank you!

Summer 22 English Honors Reading Program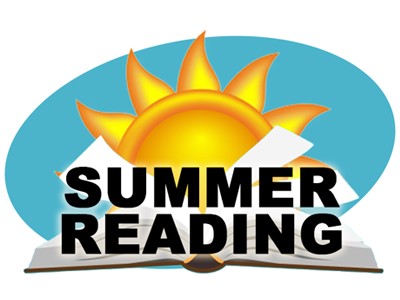 The assigned Summer Reading for English Honors is:
6th grade - "The Watsons go to Birmingham," by Christopher Paul Curtis
7th grade - "Esperanza Rising," by Pam Munoz Ryan
8th grade - "The Outsiders, " by S.E. Hinton
PLEASE COMPLETE YOUR READING BY THE FIRST DAY OF SCHOOL
AUGUST 15, 2022!

1st Day of School August 15th! Minimum Day!!!
It's only your first day of junior high
school and you're already on track
to succeed with so many A's.
Amazing, astonishing, awesome,
academic, astounding and more!
School starts at 8:05 am and ends at 12:06 pm!

New to Chico Jr? 7th or 8th grade?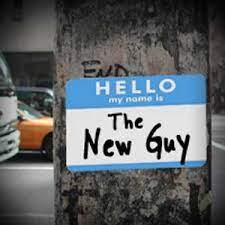 You are invited to a 7th/8th Grade Tour
to Familiarize yourself with all things
"Chico Jr!"
This orientation is from 11:00 - 12:00 pm (noon)
Wednesday, August 10th
Multipurpose Room
We hope to see you there!

Welcoming our Incoming 6th Grade Class!
ORIENTATION DAY, Tuesday, & Wednesday
August 9th & 10th!
"Where Everybody Belongs"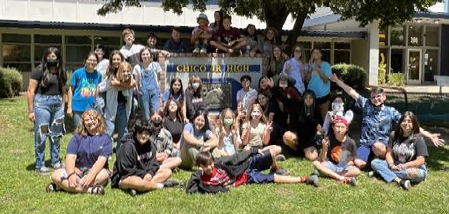 All incoming 6th grade students are invited to WEB DAY! (Back to school orientation.) This is a great time to know our school, meet other 6th graders and recieve a warm welcome from our "WEB Leaders." WEB Leaders are specially trained 8th graders and their mission is to help show you around and answer any questions you might have about middle school.
Please drop off your students at the Gym before their designated time. Students should wear comfortable clothes at this event as we will do activities during our specially designed assembly that will support your success and foster a community of kindness. This event is for student only.
Times to attend:
Last Name A- L 9:00am - 12:00 pm Tuesday, August 9th
Last Name M - Q 9:00 am - 12:00 pm Wednesday, August 10
School related questions call 530-891-3066.
Please be sure to tell your student where you will be picking them up. The three common pick-up locations are the Gym on Oleander, the parking lot on Camellia Way near Wells Fargo, or the front office on Memorial Way.
We are so excited to have the next group of incoming 6th graders coming to Chico Junior! We are very proud of our campus and we have prepared several fun, informative presentations for you to experience Chico Junior High! Click the below photos!

Chico Jr XC (Cross Country) Team Information
Season kicks off Monday August 22. Season runs through October
Practices are Monday and Thursday from 3:15 - 4:30
To sign your student up please do the following: - Your student will need to attend the informational meeting to be held the 1st week of school in room 506. - Parent permisson slips will need to be signed and completed by the end of the 1st week of participation. - Parens will need to complete the contract form : https://www.cognitoforms.com/ChicoJrHighXC/ 2022ChicoJrHighAthleteParentInformation
Team shirts cost $10
Race locations Caper Acres and Hooker Oak Park

Back to School Night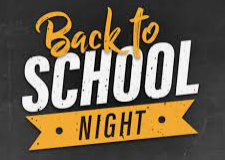 BACK TO SCHOOL NIGHT is live & and "in-person"on Tuesday, August 30th 6:30 -7:30 pm. Parents/guardians only are invited! Presentations start at 6:30 pm. Parents/Guardians go to thier student's classes to listen to teachers as they present vital information pertaining to your students' education. The entire night takes approximately 1 hour. It's fast & furious! We hope to see you there!

Student Handbook 2022-2023