Welcome to Chico Junior High School
Cougars Making a Difference ASB Fundraiser!
Our 'Cougars Making a Difference ASB Fundraiser' is still on-going! Students were busy addressing letters to be sent far and wide to friends, family, requesting donations. Thanks to Andy Wahl and his Leadership students, they're all mailed away!
Recipients can respond with a check made out to 'CJHS - ASB' or click on the below donation button and use your credit card. If you donate using your credit card, use '12345' for the student ID. Thank you!
Thank you to all who support our students!
Podcast! CJHS English Teacher - April Hislop!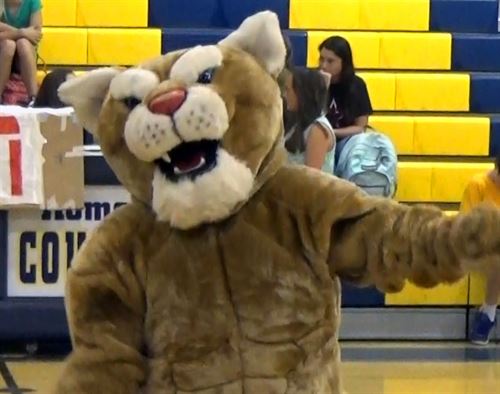 Check out the eleventh episode in our CJHS PODCAST series, 'Getting to Know the Staff!' Click on the link below and listen in on the conversation with one of our excellent English teachers, April Hislop!! Find out what food she just can not cook!
Remember to subscribe, so you don't miss our last podcast of 2017, which features one of our Science teachers, Mary Anne Pella-Donnelly!
We Need Your Photos!
Are you taking great photos of students and campus activities??? It's EASY to share them with the Yearbook staff! Follow the below instructions and your photos might be published in the yearbook!
Go to: www.HJeSHARE.com
School Code: cjhscougars
After accessing the above site, locate the photo you want to upload.

To upload more than one photo at a time, Ctrl-click on each filename. You can upload 10 files at a time.

Once photos are uploaded, click on each filename to enter information about each image. This will assure the information in the yearbook is correct, if the photos are used.

Click 'Submit Image Information' when you are done.
NOTE: Not all submitted photos are able to be used in the yearbook. But yours definitely won't be, if you don't submit them, so go for it!